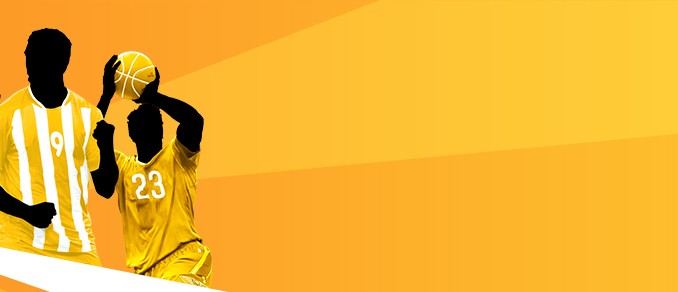 Bonus Betfair
If you can not find a promotional code that suits you, let's say you need a promotional code for poker or for a casino, contact us, we will find you a promotional code for your country in the shortest time.
Contact support-ru@lobbet.com
Promo code — ZSKABQ
Oriented — bookmaker.
End date — until October 22, 2018 inclusive.
Description — Register with ZSKABQ promo code. Make a deposit of $ 30 on a credit / debit card or PayPal and receive $ 60 on your bonus account. Next, you need to place this bonus 10 times on a coefficient of at least 1.6 for 90 days.
Countries — Russia, Ukraine, Belarus, Armenia, Uzbekistan and Kazakhstan.
Go to the promotion page↓

Detailed description of the promo code ZSKABQ (updated: 10.09.2017)
Promo code

— ZSKABS

Oriented — bookmaker.

End date — until October 22, 2018 inclusive.

Description — Register with ZSKABS promo code. Make a deposit of 20 euros on a credit / debit card — get 40 euros on the bonus account for the bookmaker. You need 10 times to put these 40 euros on a factor of at least 1.6 within 90 days.

Countries — Czech Republic, Finland, Holland, Ukraine, Slovakia, Switzerland, Hungary, Croatia, Slovenia, Belarus, Albania, Norway, Lithuania, Luxembourg, Bosnia and Herzegovina, Latvia, Iceland, Belgium, Estonia, Andorra, Liechtenstein, Macedonia, Moldova, Montenegro, San Marino, Serbia, Vatican City.

Go to the promotion page↓


Detailed description of the promo code ZSKABS (updated: 10.09.2017)
Promo code

— ZSKABW

Orientation — Exchange.

End date — until October 21, 2018 inclusive.

Description — Register with ZSKABW promo code. Make a deposit of € 10 to € 100 on a credit / debit card or PayPal and receive a 100% bonus on your account. Next, you need to place this bonus 3 times on a coefficient of at least 1.6 for 90 days.

Countries — Finland, Netherlands, Cyprus, Croatia, Norway, Iceland, Estonia.

Go to the promotion page↓


Detailed description of the promo code ZSKABW (updated: 10.09.2017)
Promo code

— ZSKABY

Oriented — bookmaker.

End date — until October 22, 2018 inclusive.

Description — Register with ZSKABY promo code. Make a deposit of $ 30 on a credit / debit card or PayPal and get $ 60 on your bonus account. Then you need to place this bonus 10 times with a coefficient of at least 1.6 for 90 days.

Countries — Tunisia, Armenia, Nigeria, Bangladesh, Georgia, Indonesia, Seychelles, Swaziland, Thailand, Côte d'Ivoire, Uzbekistan, Philippines, Pakistan, UAE, Azerbaijan, Malaysia, South Korea, Kenya, Taiwan, Macau, Mauritius, Morocco, Belize, Ghana, Vietnam.

Go to the promotion page↓


Detailed description of the promo code ZSKABY (updated: 10.09.2017)
Promo code

— ZBBC01

Oriented — bookmaker.

End date — not applicable.

Description — Sign up with the promotional code ZBBC01. Make a deposit of £ / € 10 on a credit / debit card or PayPal. Then you need to place 5 single bets for € 10 in the Sportsbook each with a minimum of 1.5 chances. After your 5 qualifying rates are settled, you will receive a free bet of 20 euros. The process can be repeated up to 5 times. The maximum bonus is € 100. Free bets will be awarded within 24 hours after completion of the qualification requirement. Free bets are valid for 30 days.

Countries — Great Britain and Ireland.

Go to the promotion page↓


Detailed description of the promo code ZBBC01 (updated: 20.09.2017)
Promo code

 — VAL225

Orientation — Exchange.

End date — not applicable.

Description — Registration with promo code VAL222. Make a deposit of £ / € 20 on the credit / debit card. Make a bet not less than £ / € 20 on the exchange within 7 days from the date of registration. If this bet loses, you will be refunded £ / € 20 to the account within 72 hours after calculating the bet.

Countries — a list of countries that do not take part with this promotion code — Armenia, Portugal, Bulgaria, India, Belarus, Chile, Croatia Hungary, Latvia, Macedonia, Moldova, Romania, Russia, Serbia, Slovenia, Tunisia, Ukraine.

Go to the promotion page↓


Detailed description of the promo code VAL225 (updated: 10.09.2017)
Promo code

— ZSKABP

Oriented — bookmaker.

End date — 23/10/2018 inclusive.

Description — Register with ZSKABP promo code. Make a deposit of $ 30 by credit / debit card and get another $ 30. To win back the bonus, you need to deposit the bonus and deposit amount, that is, $ 600, on a coefficient not lower than 1.6 within 90 days.

Countries — Bolivia, Colombia, Costa Rica, Cuba, Dominican Republic, Ecuador, El Salvador, Guatemala, Honduras, Nicaragua, Panama, Paraguay, Peru, Uruguay, Argentina, Chile, Mexico and Venezuela.

Go to the promotion page↓

Detailed description of the promo code ZSKABP (updated: 10.09.2017)
Promo code

— EXCR20

Orientation — Exchange.

End date — not applicable.

Description — Register with the promo code EXCR20. Make a deposit of $ 30 on the credit / debit card. Make a bet not less than $ 30 on the exchange within 30 days from the date of registration. If this bet loses — you will be returned $ 30 to the account within 72 hours after calculating the bet.

Countries — Bolivia, Colombia, Costa Rica, Cuba, El Salvador, Guatemala, Honduras, Nicaragua, Panama, Paraguay, Peru, Uruguay, Argentina, Dominican Republic, Ecuador, Chile, Mexico, Venezuela and Puerto Rico.

Go to the promotion page↓


Detailed description of the promo code EXCR20 (updated: 10.09.2017)
Promo code

— ZAB444

Oriented — bookmaker..

End date — 31/12/2017 inclusive.

Description — Register with ZAB444 promo code. Deposit € 100 on the credit / debit card and get € 100 on your bonus account. Next, you need to make 5 bets on € 10 and after that you will get € 20 to get all € 100 you need to do so 5 times, all bets have to be made on a coefficient of at least 1.5 for 30 days.

Country — Spain.

Go to the promotion page↓


Detailed description of the promo code ZAB444 (updated: 10.09.2017)
Promo code

— VAL231

Orientation — Exchange.

End date — not applicable.

Description — Register with the promo code VAL231. Make a deposit by credit / debit card or PayPal. Make a bet of € 20 for 7 days on the exchange and if you do not win, you will receive € 20 back on the account.

Country — Spain.

Go to the promotion page↓

Detailed description of the promo code VAL231 (updated: 10.09.2017)
Promo code

— EXCR10

Orientation — Exchange.

End date — not applicable.

Description — Register with the promo code EXCR10. Make a deposit of $ 15 on a credit / debit card or PayPal. Make a bet not less than $ 15 on the exchange within 30 days from the date of registration. If this rate loses — you will be returned $ 15 to the account within 72 hours after calculating the bet.

Countries — Russia, Ukraine, Armenia, Kazakhstan, Uzbekistan, Belarus.

Go to the promotion page↓
Страничка акции

Detailed description of the promo code EXCR10 (updated: 10.09.2017)
Promo code

— ZSKACC

Oriented — bookmaker.

End date — until October 22, 2018 inclusive.

Description — Register with ZSKACC promo code. Make a deposit of € 20 by credit / debit card or PayPal. Make a bet at least € 20 and get another € 20. Next, you need to place this bonus 3 times on a coefficient of at least 1.6 for 30 days.

Country — Bulgaria.

Go to the promotion page↓


Detailed description of the promo code ZSKACC (updated: 10.09.2017)
Promo code

— ZSKACI

Oriented — bookmaker.

End date — until October 23, 2018 inclusive.

Description — Register with ZSKACI promo code. Make a deposit of € 5-100 on the credit / debit card. Get a € 5-100 bonus. Make bets in the Sports section 3 times your bonus and deposit, for € 30-600, for a coefficient not lower than 1.50.

Country — Bulgaria.

Go to the promotion page↓


Detailed description of the promo code ZSKACI (updated: 10.09.2017)
Promo code

— EXE501

Orientation — Exchange.

End date — not applicable.

Description — Register with the promo code EXE501. Make a bet on the stock exchange for at least € 20 for 7 days and if you lose then Betfair will refund you € 20 within 72 hours.

Country — Bulgaria.

Go to the promotion page↓


Detailed description of the promo code EXE501 (updated: 10.09.2017)
Promo code

— ZSKACO

Oriented — bookmaker.

End date — not applicable.

Description — Register with ZSKACO promo code. Make a deposit of 100-2000 kroons by credit / debit card or PayPal. Go to the promotion section and confirm participation. Next, you need to place this bonus 4 times on a factor of at least 1.8 within 90 days.

Country — Denmark.

Go to the promotion page↓

Detailed description of the promo code ZSKACO (updated: 12.09.2017)
Promo code

—

ZSKABM

Oriented — bookmaker.

End date — not applicable.

Description — Register with ZSKABM promo code. Make a deposit of 200 EEK on a credit / debit card or PayPal. Make a bet 200 EEK for 30 days with odds of at least 1.6 and receive a bonus of 200 EEK. Next, you need to place this bonus 3 times on a coefficient of at least 1.6 for 90 days.

Country — Denmark.

Go to the promotion page↓


Detailed description of the promo code ZSKABM (updated: 12.09.2017)
Promo code

— FEO218

Orientation — Exchange.

End date — not applicable.

Description — Register with the promotion code FEO218. Make a deposit of 350 EEK on a credit / debit card or PayPal. Make a bet of 350 kroons for 7 days on the exchange and if you do not win, you will receive 350 kroons on the account.

Country — Denmark.

Go to the promotion page↓

Detailed description of the promo code FEO218 (updated: 12.09.2017)
Promo code

— ZSKABL

Oriented — bookmaker.

End date — October 23, 2018 inclusive.

Description — Register with ZSKABL promo code. Deposit 90-900 RON by credit / debit card or PayPal. Accept a bonus of up to 450 RON. Next, you need to place the amount of the bonus and deposit in four times the amount by a factor of 1.6 within 90 days.

Country — Romania.

Go to the promotion page↓


Detailed description of the promo code ZSKABL (updated: 12.09.2017)
Promo code

— ZSKABN

Oriented — bookmaker.

End date — not applicable.

Description — Register with ZSKABN promo code. Make a deposit of 200 SEK on a credit / debit card or PayPal. Make a bid at least 200 SEK for 30 days at a coefficient of 1.6 and get another 200 SEK. Next, you need to place this bonus 3 times on a coefficient of at least 1.6 for 90 days.

Country — Sweden.

Go to the promotion page↓


Detailed description of the promo code ZSKABN (updated: 23.09.2017)
Promo code

— ZSKACJ

Oriented — bookmaker.

End date — January 10, 2018, inclusive.

Description — Register with the promotion code ZSKACJ. Make a deposit of 100-1000 Swedish kronor on a credit / debit card. Get a bonus up to 100-1000 SEK. Make bets in the Sports section 4 times your bonus and deposit, ie 800-8000 Swedish kroner, at a coefficient of at least 1.60 for 90 days.

Country — Sweden.

Go to the promotion page↓


Detailed description of the promo code ZSKACJ (updated: 23.09.2017)
Promo code

— FEO213

Orientation — Exchange.

End date — not applicable.

Description — Register with the promotional code FEO213. Make a bet on the stock exchange for at least 450 SEK for 7 days and if you lose then Betfair will return you 450 SEK within 72 hours.

Country — Sweden.

Go to the promotion page↓


Detailed description of the promo code FEO213 (updated: 12.09.2017)
Promo code

— A20WIN

Orientation — Exchange.

End date — not applicable.

Description — Register with the promotional code A20WIN. Make bets on the exchange in 7 days and get 20% more to your profit up to 500 AUD. The bonus will be credited after 7-9 days after registration.

Countries — Australia and New Zealand.

Go to the promotion page↓

Detailed description of the promo code A20WIN (updated: 12.09.2017)
Promo code

— FWB105

Orientation — Exchange.

End date — not applicable.

Description — Register with the promotional code FWB105. Make a deposit of $ 30 on the credit / debit card. Make a bet not less than $ 30 on the exchange within 7 days from the date of registration. If this bet loses — you will be returned $ 30 to the account within 72 hours after calculating the bet.

Countries — Brazil, Cape Verde and Mozambique.

Go to the promotion page↓


Detailed description of the promo code FWB105 (updated: 12.09.2017)
Promo code

— ZSKABR

Oriented — Exchange.

End date — 21/10/2018 inclusive.

Description — Register with ZSKABR promo code. Make a deposit of $ 30 by credit / debit card and get another $ 30. To win back the bonus, you need to deposit the bonus and deposit amount, that is, $ 600, on a coefficient not lower than 1.6 within 90 days.

Countries — Brazil, Cape Verde and Mozambique.

Go to the promotion page↓

Detailed description of the promo code ZSKABR (updated: 12.09.2017)
Promo code

 — ZSKACH

Oriented — bookmaker.

End date — 10/01/2018 inclusive.

Description — Register with ZSKACH promo code. Make a deposit of 10 € -100 € by credit / debit card and get another 10 € -100 € respectively. To win back the bonus, you need to deposit bonus and deposit amount 3 times, that is 60 € -600 €, at a coefficient not lower than 1.6 within 90 days.

Countries — Germany and Austria.

Go to the promotion page↓

Detailed description of the promo code ZSKACH (updated: 23.09.2017)
Promo code

 — EXC520

Oriented — Exchange.

End date — not applicable.

Description — Register with the promo code EXC520. Make a deposit of 20 € on a credit / debit card. Make a bet not less than 20 € with a coefficient of 1.5 and higher on the exchange within 30 days from the date of registration. If your first bet loses, you will be credited 20 € to the account within 72 hours after calculating the bet. After you placed 5 or more bets on the exchange, you can get one more free bet of € 20.

Countries — Finland, Netherlands, Croatia, Norway, Iceland, Estonia, Albania, Andorra, Bosnia & Herzegovina, Lithuania, Liechtenstein, Luxembourg, Monaco, San Marino, Switzerland, Vatican City.

Go to the promotion page↓
Страница акции
Detailed description of the promo code EXC520 (updated: 05.08.2017)
Promo code

 — EXCN10

Oriented — Exchange.

End date — not applicable.

Description — Register with the promo code EXCN10. Make a deposit of 10 € on a credit / debit card. Make a bet not less than 10 € on the exchange within 7 days from the date of registration. If your first bet is lost, you will be returned 10 € to the account within 72 hours after calculating the bet.

Country — Romania.

Go to the promotion page↓
Страница акции
Detailed description of the promo code EXCN10 (updated: 05.08.2017)

If you can not find a promotional code that suits you, let's say you need a promotional code for poker or for a casino, contact us, we will find you a promotional code for your country in the shortest time.

Contact support-ru@lobbet.com