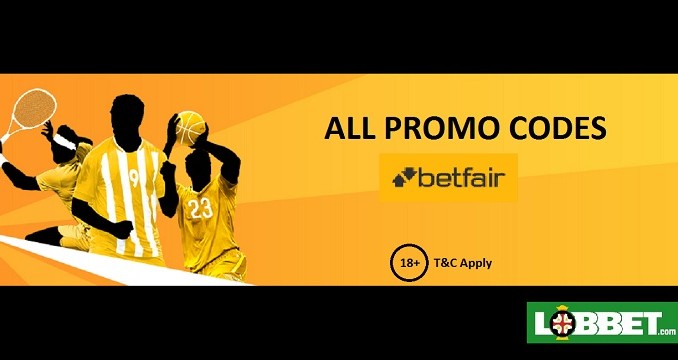 The promotional code has expired
BETFAIR CASINO WELCOME OFFER – 100% UP TO €200 BONUS + 100 FREE SPINS
1. Who can take part?
This offer is only open to new players based in the UK or Ireland who have never played Betfair Casino and who have been introduced to Betfair via the websites of selected premium partners.
This promotion is limited to one account per customer, meaning one per family, household address, IP Address, email address, telephone number, payment account number (e.g. debit or credit card) and shared computer — e.g. public library or workplace. Deposits made with e-wallets (Paypal, Neteller, Moneybookers etc.) are not valid for this promotion.
2. How can I qualify?
To take part, all you need to do is 'claim' with a minimum deposit/buy-in of €20.
3. What bonus do I get?
Your claim amount will be matched 100% up to a maximum of €200. When playing your bonus, you can view your casino bonus balance from the main account menu. Hit the refresh button to monitor your rolling bonus balance as you play. Your bonus must be wagered (on specified games) 40 times. Your 100 free spins will become available after completion of the bonus wagering. You will receive a pop-up notification informing you of this.
Casino Bonus Wallet: Once you have selected 'Claim Now' the relevant bonus amount will be added to your selected deposited amount, and the total of the two together will be shown within your 'Casino Bonus' wallet. You can find out what proportion of the balance of your Casino wallet is made up from your deposited funds (and any winnings from your deposited funds) and what proportion is made up from your bonus funds (and any winnings from your bonus) by telephone 0344 871 0000.
4. What do I need to do next?
You will need to wager (on specified games) the bonus amount awarded 40 times. For example, if you 'claim' with €100, you will be awarded a €100 bonus. You will then have to wager (on specified games) the €100 bonus awarded 40 times (in this example, the total amount wagered would need to amount to €4,000).
While you are using your deposited/buy-in funds, any winnings that go above the total bonus amount will be transferred into your main wallet and are withdrawable, meaning that your bonus balance will cap at the amount you bought in for plus the bonus awarded. For example: you have a €200 bonus (€100 buy-in + €100 bonus awarded). You place a €1 bet/spin and win €10. Your bonus balance will fill back up to €200 and the remaining €9 profit will be transferred into your main wallet. If you fall below the total bonus amount then any winnings accrued will go to your bonus wallet until the cap has been reached. If you lose your initial buy-in amount, all winnings from then will accumulate in your Casino bonus balance.
Your 100 free spins will become available after you have either played through the total bonus amount or the wagering requirement has been fulfilled. You will receive a pop-up message informing you of this. Click here to get your spins. Winnings from free spins are not subject to any wagering requirements before being eligible for withdrawal.
5. What else do I need to know?
The requirement to wager will only be deemed to have been met if they are wagered on specified games (i.e. some games are not eligible). Please also note that some games are weighted, meaning that only a percentage of the sums wagered on that game will count towards the wagering requirement. The table below sets out the weightings which apply to each of our games. Eligible games are listed on the promotions page:
| | |
| --- | --- |
| Game | % of stake contributing to bonus requirement |
| Eligible Slots (Excluding double options) | 100% |
| Roulette/Live Roulette (All varieties excluding Zero Roulette and 3D) | 20% |
| Blackjack/Live Blackjack (All varieties excluding Pontoon, Blackjack Surrender, Blackjack Switch, Zero Blackjack and Stravaganza) | 10% |
| Craps, Spin A Win, Zero Games and all double options on slots, Video Poker (All varieties), and any other games not in the eligible games list | 0% |
EXAMPLE:
A bet of  €100 on Blackjack will contribute €10 towards the wagering requirements of this offer.
6. Other boring but essential stuff
What happens if I cancel my bonus?
You may cancel this bonus at any time by selecting "Cancel Bonus" on the promotions page. If you cancel the bonus without completing the wagering requirement, then: (i) any money in your Casino Bonus wallet that was deposited by you, or that was won using your deposited funds, will be transferred back to your Main wallet and can be withdrawn at any time; and (ii) any bonus funds and winnings generated using your bonus funds will be cancelled and you will lose them. You will also forfeit the right to receive any free spins which you were eligible for.
How are my funds used in a buy-in/match deposit bonus offer?
When a player chooses to participate in a buy-in/match deposit offer (such as this one), the combined value of their real cash buy-in amount is combined with the bonus. This combined sum is referred to as the "Casino Promotional Balance". When a player places a bet, their buy-in amount will be used up first and their bonus will be used after the buy-in amount has been fully used up.
EXAMPLE:
A player participates in a 100% match deposit bonus by buying in for €100. The Casino adds a €100 bonus and this creates a new Casino Promotional Balance of €200 (which is non-withdrawable until the applicable wagering requirements are completed). The player places a bet of €1 and is not successful so his Casino Promotional Balance is now €199. Of his remaining Casino Promotional Balance, €99 remains from his buy-in amount and €100 remains of his bonus amount.
Where can I see my buy-in/match deposit bonus balance?
You can see your Casino Promotional Balance in two places: (1) the "My account" section and (2) in your balance summary.
Can I claim any other bonuses while a sign-up bonus is already active on my account?
You will only be able to qualify for one sign-up bonus, which will be offered depending on the value of your first 'claimed' amount.
If you trigger any other promotional bonus while another is still active, the bonuses will queue in your bonus balance. All your active bonuses will be shown in your Casino balance. However, all wagering on eligible games will count towards the requirements of the first bonus you accepted.
"General Terms and Conditions" which are applicable to all Casino bonuses
Bonuses are awarded to enhance your enjoyment of our games. However, we reserve the right to govern how bonuses are used before a player is allowed to cash them in and to restrict certain types of wagering from contributing to the wagering/turnover requirements.
2. Any bonus issued is valid for a period of 7 days from the date of issue unless otherwise stated in the specific promotion. Any remaining/unused bonus at the end of the stated period will be removed from the player's account.
3. All bonuses credited must be 'bought-in' to, accepted or declined. Once accepted, a bonus is credited to your playable balance. Declined bonuses will not be reapplied.
4. Wagering requirements for bonuses will apply to an account from the time a bonus is accepted and/or applied to an account.
5. As noted above, when receiving a bonus, the player will first play with the money 'bought-in' to and only then will the player play with the bonus offered by the casino.
6. The casino reserves the right to withhold any withdrawals and/or confiscate all winnings for irregular play. Irregular play includes, but is not limited to, any one or more of the following types of play:
Placing single bets equal to or in excess of 30% of the value of the bonus before the wagering requirements for that bonus have been met.

EG – You deposit €100, accept a €100 bonus and place a single bet of €60 on any game.

Moving from a low weighted game (25% or less) to a high weighted game (100%) after large wins for the purpose of clearing wagering requirements.

EG – You place at least one bet on any game in the above list weighted at 25% or less, win 100% more than your stake and move your original stake and winnings to a game in the above list weighted at 100% in order to meet wagering requirements.

Playing equal to or more than 500 consecutive hands/spins on any game and/or playing any game consistently for a period longer than two hours while a bonus is active.

EG – You set any game to run on auto spin for 500 spins while you have an active bonus in your account and/or you play for a period of two hours or more (irrelevant of how many sessions) while you have an active bonus.

Low risk Roulette bets. ANY bet spread combination on European/French Roulette games covering 25 or more (68%) of the 37 unique number spots on the table or on American Roulette games covering 25 or more (66%) of the 38 unique number spots on the table.

EG — You bet on Red and Black, You are covering 36 of the 37 possible outcomes, therefore this bet would not count towards any wagering requirements.
Other Information
Betfair's standard terms and conditions apply.
При возникновении каких либо трудностей обращайтесь на
support-ru@lobbet.com